The Greater London Authority (GLA) has announced a new London Boiler Cashback Scheme, which could see 6,500 homeowners with old, inefficient boilers get £400 off a new, A-rated appliance.
The announcement, which comes during the annual Cold Homes Week, is part of the Mayor's Climate Change Mitigation and Energy Strategy (CCMES), which aims to slash London's emissions by 60% by 2025, compared to 1990 levels.
The scheme, which will be administered by the Energy Saving Trust (EST), will give £400 cashback on replacement of a working, 70% or less efficient boiler with a new boiler boasting a minimum efficiency of 90%. All installations must be carried out by Gas Safe registered installers.
Summary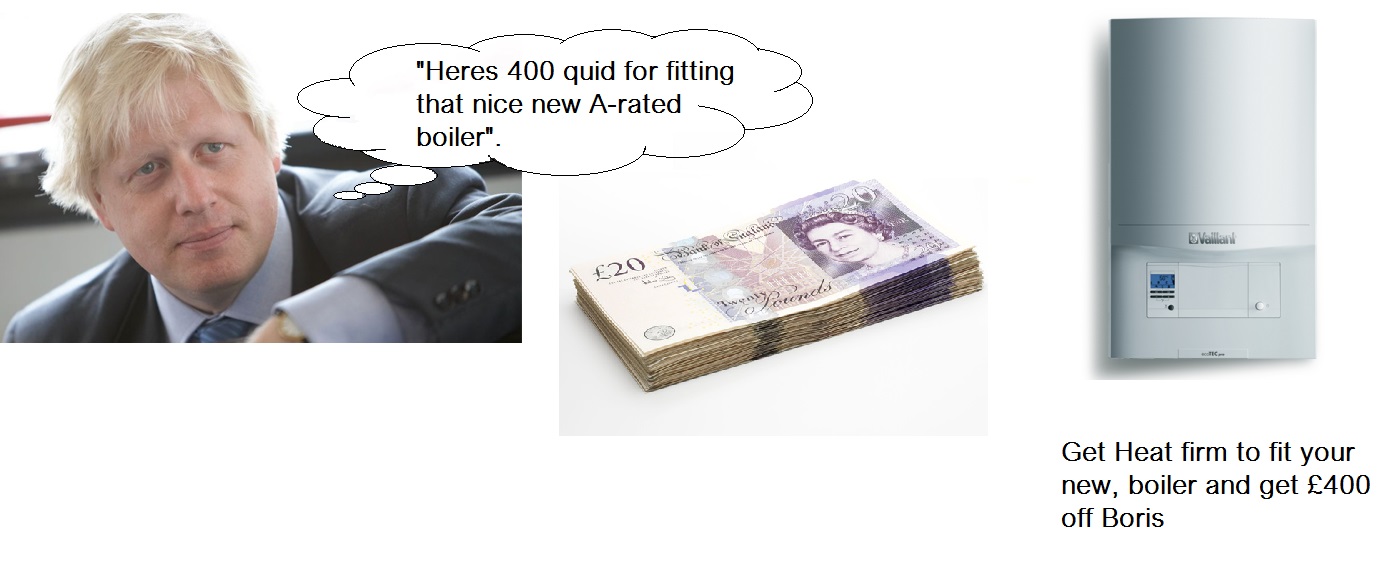 Service Type
Provider Name
Area
Description
Get £400 pounds back when we install a new boiler for you under the London Boiler cash back scheme