WYDAJ SIĘ
Wcześniej dwulatek możliwe chować "tycie" musy.
Plumber Dulwich
Heat firm Ltd
201 Lordship Lane,
Dulwich,
London,
SE22 8HA.
0800 270 7568
Get Directions
Request Call Back
Heat Firm Ltd
5 out of 5 stars
Splendid administration, exceedingly proficient and timely individuals, they did my pipes work with such a large amount of flawlessness. I simply cherished their work. Exceptionally prescribed!
Wonderful service and staff! I needed some plumbing work not that long ago that's why i contacted Heat Firm. The guy arrived on time and did a fantastic job for a very reasonable price. I also received 10% off!!
Their work is worth appreciation, it was nice knowing you guys, you are simply the best, and they did exactly what I wanted. I will recommend your services to all my family members and friends.
Let us know if;
**You can smell GAS?**There is any water coming out of warning pipes outside, above & below windows?**There are any electrical problems?**You have heating but no hot water or vice versa?Any problemswhich may be intermittant? (may happen now and then.)
Our Specialized Categories
Hours of business
Sunday Closed Monday 8:00 am–6:00 pm Tuesday 8:00 am–6:00 pm Wednesday 8:00 am–6:00 pm Thursday 8:00 am–6:00 pm Friday 8:00 am–6:00 pm Saturday 8:00 am–6:00 pm
We Accept payment through paypal
For our Cover care or pay monthly services you will need a paypal account.All payment are taken through paypal who accept All Major credit cards accepted.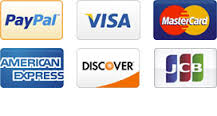 Visa; Mastercard; Switch; Solo; Delta; Visa Electron;