There are many things in life that you need to get right. Finding a plumber that you can trust is one of them. There are many plumbers out there who promise to offer the complete service. However,  all they really want to do is take your money while completing the work to a poor standard.
So, in order to find a plumber in London that you can trust, what do you need to look for?
Experience
Of course, even the best plumbers have to start somewhere. So, if you are looking for a plumber their experience is key. The right experience will ensure that they know what they are doing and that you can trust in their work. Alongside this, if a plumber has experience then it means that they have been in the trade for some time. This would not be the case if they were unreliable. Heat Firm has experience and that shows in the level of service, workmanship and customer care that we provide.
Meet laws and regulations
There is a requirement by law for gas engineers to be Gas Safe Registered. Therefore, when the time comes to finding a heating and plumbing expert such as Heat Firm, you will need to make sure that they are registered. This should be clearly displayed on their website or you can simply ask them. If they are, then you can be sure that your system will be repaired or maintained safely.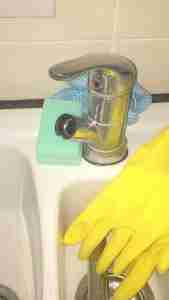 Testimonials
Testimonials count for a lot these days and any good plumber will have excellent testimonials. Take a look online to see if there are any reviews or even take a look on their website to see if there are testimonials readily available. If the testimonials and online reviews are good then you are more than likely to find a plumber that you can trust.
Friendly Plumber
There are plumbers out there who are not to be trusted and in some cases they simply want to take your money and run. A plumber that you can trust will be friendly, approachable and more importantly, honest. They also won't force their service on you because a good plumber like Heat Firm is always in demand.
Fair Pricing
As with any service, you will want to ensure that you do not get over-charged. Therefore, a good plumber will offer a competitive price. This means that their prices are not low enough to be considered "to good to be true" or too high.
When the time comes to find a plumber that you can trust all you need to do is a little bit of homework. Ask the right questions and do the right research and you are guaranteed to find a plumber that is right for you. At Heat Firm we tick every box and we are proud of the service that we provide and that is what sets us apart from the rest.