It can be tricky to know who to call if you are having problems with your boiler or water flow. Understanding the difference between a plumber and a heating engineer is important so here is what you should know.
What is The Difference?
Many people know what a plumber does but just to be clear, let's go through what they actually do. A plumber deals with jobs that include installing pipes and systems that mainly use water. Heating engineers work differently. Yes, they deal with water but they also deal with jobs that involve gas.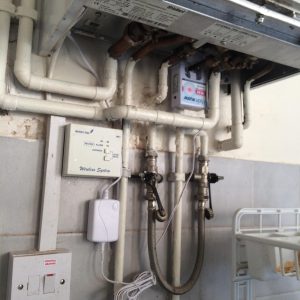 Common Plumbing Jobs
There are many people out there who have experienced some kind of leak in their home. This is when they decide to get in touch with a plumber because they know that a plumber can solve the problem. The leaks can range from a leaking tap to leaking pipework under the floorboards.
A plumber will undertake jobs such as extending a kitchen or carrying out work on the kitchen. A plumber will also be able to offer advice on how the work should be carried out. They will consider the logistics of a kitchen set up such as the position of a dishwasher or washing machines.
Common Heating Engineer Jobs
A heating engineer will deal with problems associated with your heating system, boiler or gas appliance such as a gas oven. In this case, it is not advised to call a plumber. A heating engineer has the knowledge and experience that enables them to carry out the work. This will ensure that you and your home remain safe.
For homeowners, it is important to understand that gas engineers have to be Gas Safe Registered. This is because they work within the law to carry out the work according to UK standards. Gas is extremely dangerous and carbon monoxide is the silent killer. It does not smell or taste of anything and so it goes undetected. Therefore, a heating engineer will make sure that your home is safe in anyway while also having the ability to answer any queries.
Heat Firm are plumbing and heating experts operating in the London area. We are gas safe registered and have the experience to deal with plumbing and heating problems. If you have an issue, get in touch with us today.