Mar, 14, 2017
Boiler cover Bronze boiler cover care, Boiler cover Gold boiler cover care, Boiler cover Silver boiler cover care, Boiler repair, Boiler repair cover, Boiler service, Dulwich London, Fixed cost boiler repairs, Gas Boiler Service, Gas Engineer, Gas Service, Glow worm boiler cover, Heating and plumbing
Does your boiler work reliably? Are you fortunate enough to have never ever had problems with it? You may answer yes to both of these questions but it is inevitable that you will have problems at some point. This is because a boiler consists of a number of components that all have to work together. A problem can arise at any time and this means you could be without heat and hot water. This is where Insurance for your boiler becomes an important tool that you can rely on.
Your Glow Worm Boiler is not bullet proof and it certainly won't run forever. Therefore, you need to think about how you will deal with problems when they arise. Having a company that you can call on is a worthwhile investment. They will be able to service your boiler and carry out repairs where necessary. This is where Glow Worm Boiler Insurance Options can make a difference.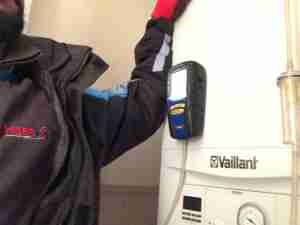 What Cover is Included?
Having insurance that you can call upon will offer you complete peace of mind. At Glow Worm Boiler Insurance Options we have everything covered. We can provide insurance from as little as 27p per day. This will ensure that your boiler is maintained and running efficiently and safely. Effectively, this will mean that your boiler is covered from every eventuality.
We offer three levels of cover known as Bronze, Silver and Gold. They all offer priority call out around the clock as well as an annual boiler service and safety check. Our 24-hour helpline is there for you should you have any questions and you will receive discounts on other services. The Silver and Gold option also offer unlimited call outs including parts and labour. However, opting for Gold will provide additional cover in the form of cover for your whole heating system.
Why You Should Choose Glow Worm Boiler Insurance Options?
We are a professional company who believes in providing customers with a superb service. You can benefit from a local company who cares for your needs. We offer general and comprehensive insurance policies, so we have cover for everyone. We are gas registered and take safety extremely seriously.
Your Glow Worm Boiler can continue to run efficiently through the right maintenance and cover. So get in touch with Glow Worm Boiler Insurance Options to see how we can help you.