Thank you
Many thanks for requesting a call back, We aim to call you back with in the 1-3 hours.
Central Heating Redhill and Reigate
Heat firm Ltd
Lyndale Road,
Redhill,
Surrey,
RH1 2HA.
0800 270 7568

REQUEST_DENIED: You must enable Billing on the Google Cloud Project at https://console.cloud.google.com/project/_/billing/enable Learn more at https://developers.google.com/maps/gmp-get-started
Let us know if;
**You can smell GAS? **There is any water coming out of warning pipes outside, above & below windows? **There are any electrical problems? **You have heating but no hot water or vice versa? Any problemswhich may be intermittant? (may happen now and then.)
Our Specialized Categories
Hours of business
Sunday Closed Monday 8:00 am–6:00 pm Tuesday 8:00 am–6:00 pm Wednesday 8:00 am–6:00 pm Thursday 8:00 am–6:00 pm Friday 8:00 am–6:00 pm Saturday 8:00 am–6:00 pm
We Accept payment through paypal
For our Cover care or pay monthly services you will need a paypal account. All payment are taken through paypal who accept All Major credit cards accepted.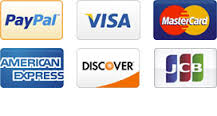 Visa; Mastercard; Switch; Solo; Delta; Visa Electron;