Heating cover for Alpha boilers
Plumber Dulwich
Heat firm Ltd
201 Lordship Lane,
Dulwich,
London,
SE22 8HA.
0800 270 7568
Get Directions
Request Call Back
Heat Firm Ltd
5 out of 5 stars
Splendid administration, exceedingly proficient and timely individuals, they did my pipes work with such a large amount of flawlessness. I simply cherished their work. Exceptionally prescribed!
Their work is worth appreciation, it was nice knowing you guys, you are simply the best, and they did exactly what I wanted. I will recommend your services to all my family members and friends.
These guys are amazing they did my plumbing repair work with precision and I guess they have the best team. Happy to recommend!
Let us know if;
**You can smell GAS?**There is any water coming out of warning pipes outside, above & below windows?**There are any electrical problems?**You have heating but no hot water or vice versa?Any problemswhich may be intermittant? (may happen now and then.)
Our Specialized Categories
Hours of business
Sunday Closed Monday 8:00 am–6:00 pm Tuesday 8:00 am–6:00 pm Wednesday 8:00 am–6:00 pm Thursday 8:00 am–6:00 pm Friday 8:00 am–6:00 pm Saturday 8:00 am–6:00 pm
We Accept payment through paypal
For our Cover care or pay monthly services you will need a paypal account.All payment are taken through paypal who accept All Major credit cards accepted.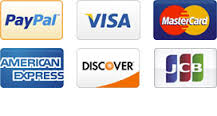 Visa; Mastercard; Switch; Solo; Delta; Visa Electron;